Soma Bay on the Red Sea is one of the best shallow water areas we know. Pleasure gliding in turquoise water – lots of space – wind waves.
"The best surfer out there is the one having the most fun." … Waves that are no higher than the foot pads on your board – long sand banks from which you can practically jump barefoot on the board – really relaxed surfing – totally relaxing and finally learning all the maneuvers of your choice.
No or only small (112 l and smaller) windsurfing boards available:
18.02.-26.02.2023
03.03.-17.03.2023
04.04.-11.04.2023
27.04.-03.05.2023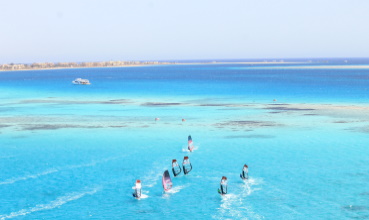 Location
Only 4 hours flight separate you from Germany and our surf center. After landing and driving about 50km you will reach one of the best surf spots in the world. We are located near the coastal city of Port Safaga, you will find a lot of hotels here, from luxury to low budget offers. Apartments or private rooms can also be found. If there is no wind there are a lot of activities to do, such as diving, quad safari, SUP and much more.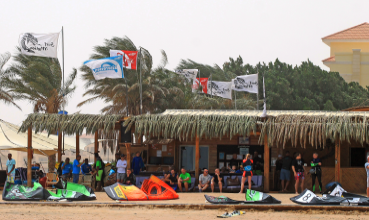 Wind
The headland in the north offers an airplane wing effect, which increases the wind by around half to full wind force. Otherwise, we have the early wind known in Egypt, which blows offshore until 10/11 a.m. and then stabilizes on sideshore with higher wind speeds and thus strokes the sandbar at a perfect angle. Until 2 p.m. / 3 p.m. there is usually a very constant wind, which then – depending on the season – slowly subsides, or can blow through until shortly before sunset.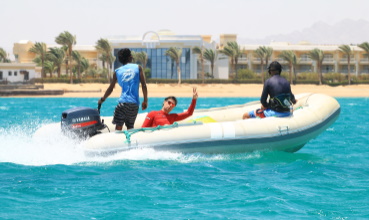 Security
Security is also very important to us. Due to the size of our spot, we were able to divide it into two areas, the Beginner and Teaching area and the Freeride area. Furthermore, we divide it into the area for kitesurfers and windsurfers, so we can ensure that nobody gets in the way and reduce the accident risk between kite and windsurfer to a minimum. If there are any difficulties, we are immediately on hand with our rescueboats.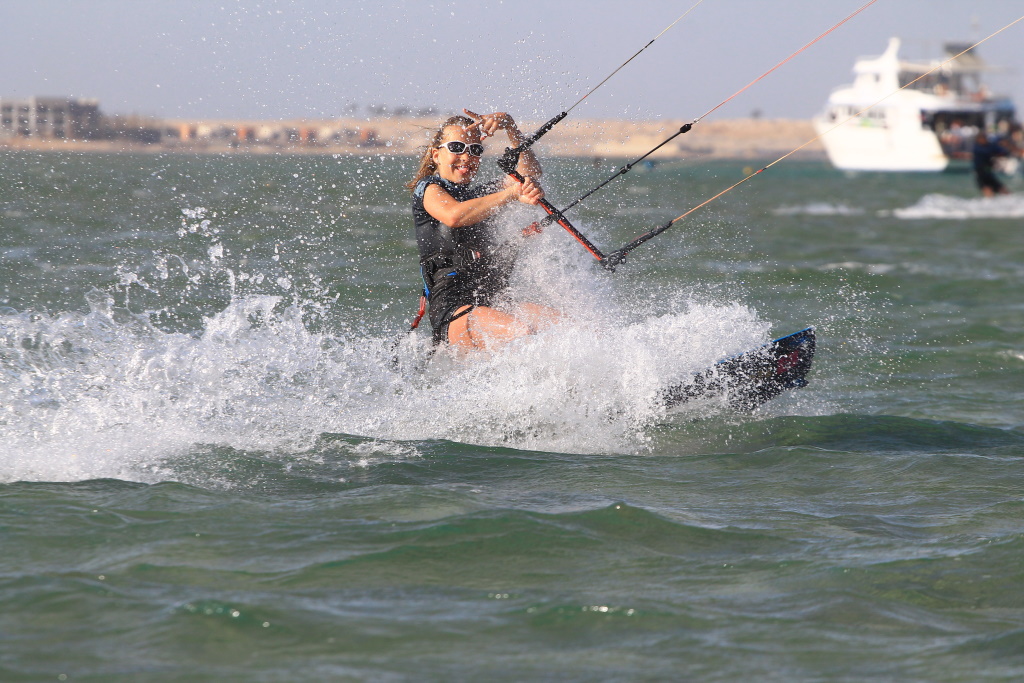 Territory
Our Surfmotion Wind and Kitesurf Center is located about 40 km south of Hurghada in Safaga in the Hotel Palm Royal SomaBay. In our location we offer you a cozy windsurfing and kitesurfing center with direct access to the beach of the Hotel Palm Royal and the spot, sun loungers, bathing beach for refreshment, bar, cozy chill out area, SUP, hot water shower, toilet and of course storage compartments for your equipment and much more.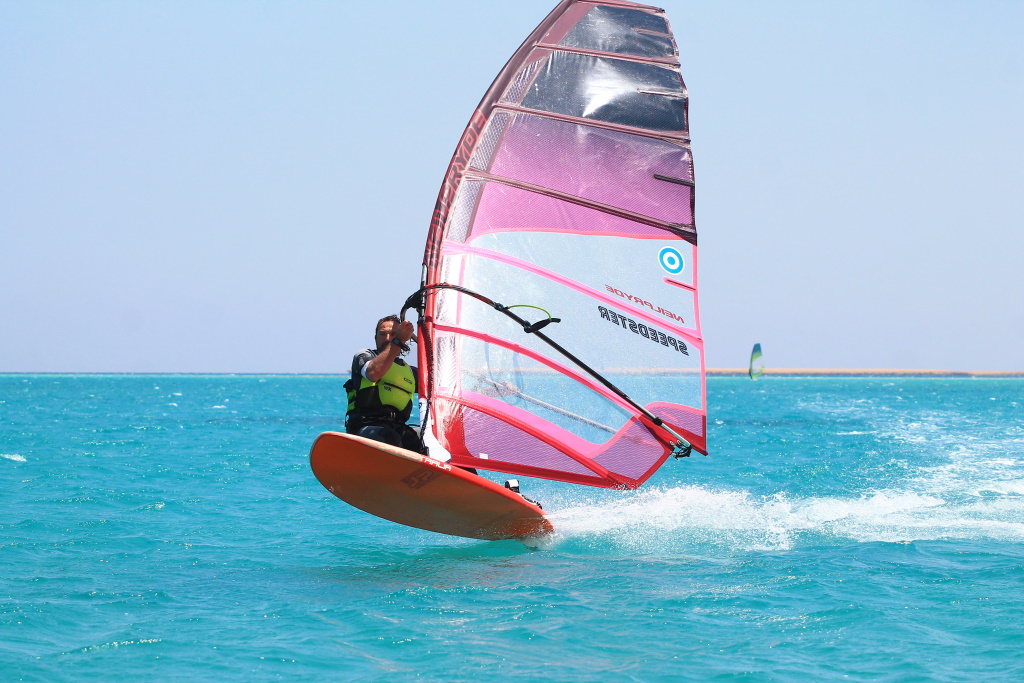 Spot
Since April 2005, the center of Peter and his team has been less than 50 m from the turquoise water, directly on the speedstrip, in the windward direction of the hotel complex Palm Royale Soma Bay on its own beach. There is no wind cover through marina walkways or hotel buildings! We await you with a panoramic terrace with its own bar and plenty of shade, showers, toilets and changing rooms, as well as parasols and loungers.
This error message is only visible to WordPress admins
Error: API requests are being delayed for this account. New posts will not be retrieved.
There may be an issue with the Instagram access token that you are using. Your server might also be unable to connect to Instagram at this time.
Surf- und Kitemotion Peter Müller
Mobile: +20 106 856 2062
WHATSAPP Call not possible
Reservations/Question only via mail
9-17 Uhr Oktober-April
9-18 Uhr Mai – September