Soma Bay on the Red Sea is one of the best shallow water areas we know. Pleasure gliding in turquoise water – lots of space – wind waves.
Blown by the wind? At Surfmotion on the Red Sea, you have every opportunity to learn windsurfing from scratch. Our station in SomaBay has a wide range of courses and lots of boards and rigs that can be borrowed at any time. The great spot and the panorama on the Red Sea make the rounds on the water even more tempting.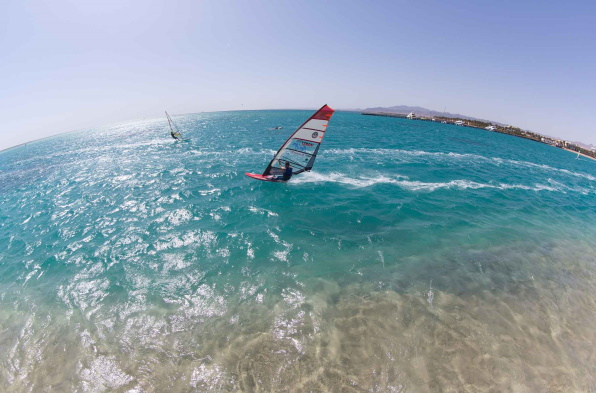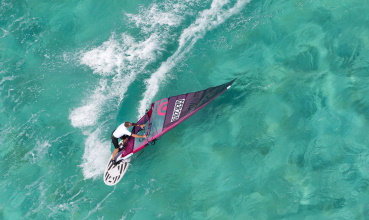 Windsurfing
The fastest way to have fun windsurfing is through a surf course. With us you will learn the most important basics of this sport under professional guidance. In our beginners' course you will not only learn the basic movements, in which you can do a lot wrong as a beginner, but also the basic knowledge about the equipment, the rules and the dangers. You also don't have to worry about the equipment (suits and windsurf boards), we will provide the appropriate material. You can learn windsurfing with us in a private course as well as in a group course. We hope we have piqued your interest and will see you soon in SomaBay at Surfmotion.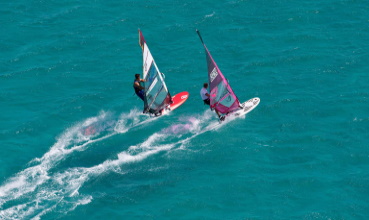 Spot
A large standing area, long sandbanks with mirror-flat water and 2 islands in the field of vision guarantee a special kind of success. Here heating, jibing and tricking becomes pure joy! In front of the station you have direct access to the 100 × 150 m large, depending on the tide, 30 cm – 1 m deep beginner lagoon, which is limited by a sandbar. Directly behind is the speed and maneuvering strip, which offers mirror-smooth water thanks to a 400 m long sandbank in the wind. At low tide it is almost dry, at high tide small wind waves can form. Here is the dream area for all stoker, joker and trickster and those who want to become one! You can land anywhere on the sandbank to just take a breather or talk with other surfers.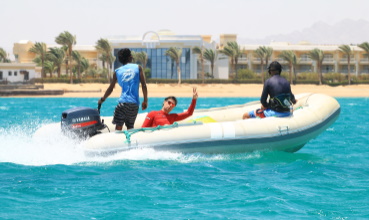 Security
Security is also very important to us. Due to the size of our spot, we were able to divide it into two areas, the Beginner and Teaching area and the Freeride area. Furthermore, we divide it into the area for kitesurfers and windsurfers, so we can ensure that nobody gets in the way and reduce the accident risk between kite and windsurfer to a minimum. If there are any difficulties, we are immediately on hand with our rescueboats.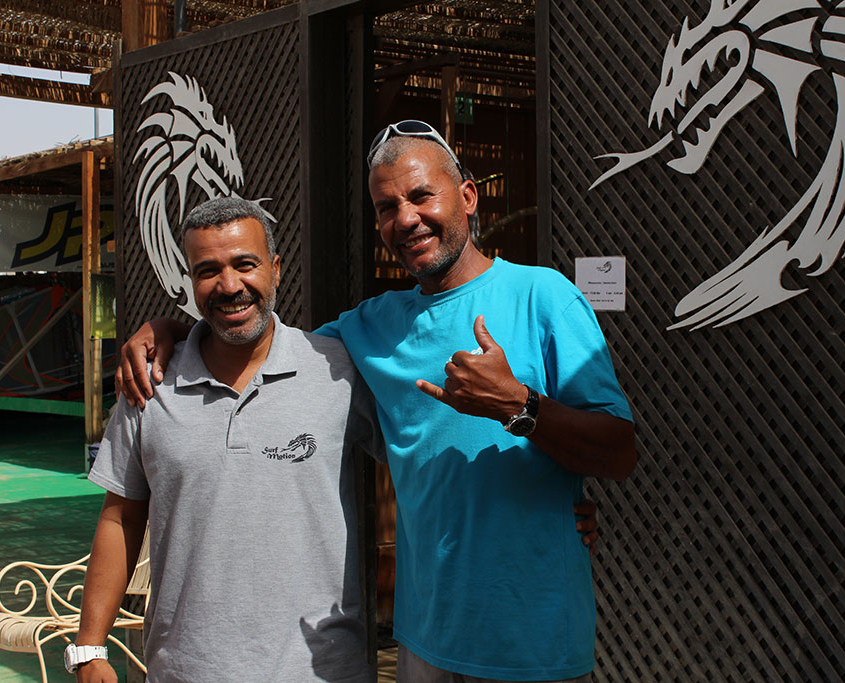 Our School
Do you want to learn windsurfing with fun and security? Do you want professional support that is individually tailored to your needs? Then you are exactly right with us! Our Surf school is located directly on the beach, one of the top spots in Egypt, which offers perfect conditions for wind surfers of all skill levels. Highly motivated windsurf instructors await you here, who are particularly concerned with your safety, wellbeing and learning success. Curious? Then take a look around …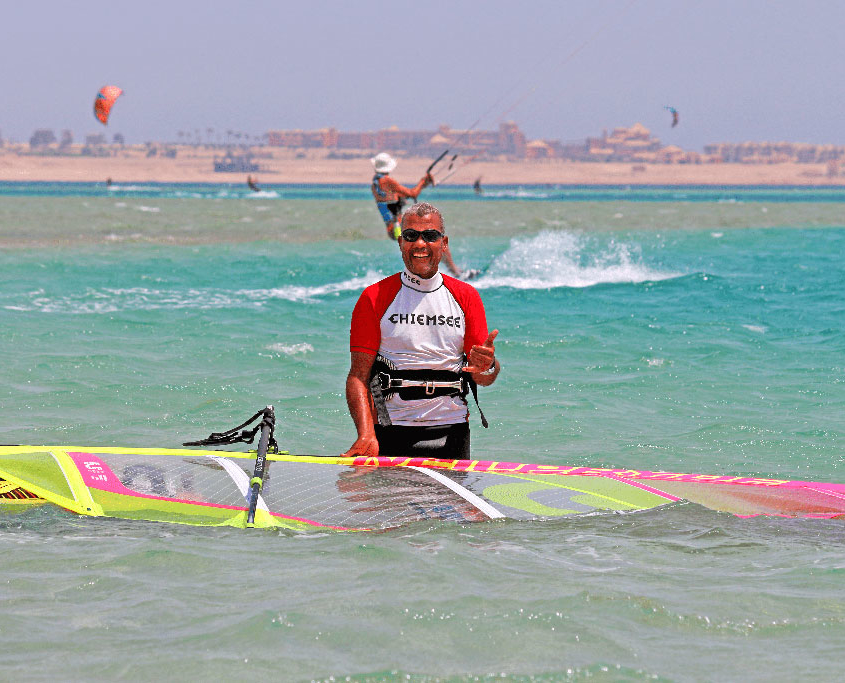 Our Courses
Our training courses are based on three points: the guidelines of the VDWS, the special properties of the spot and your individual needs. The latter offers you an enormous advantage. Our training courses are divided into modules. So you can be sure that the teaching content corresponds to your skills, a fast progress is guaranteed and you only pay for what you really need. I hope we could make you curious and see you soon …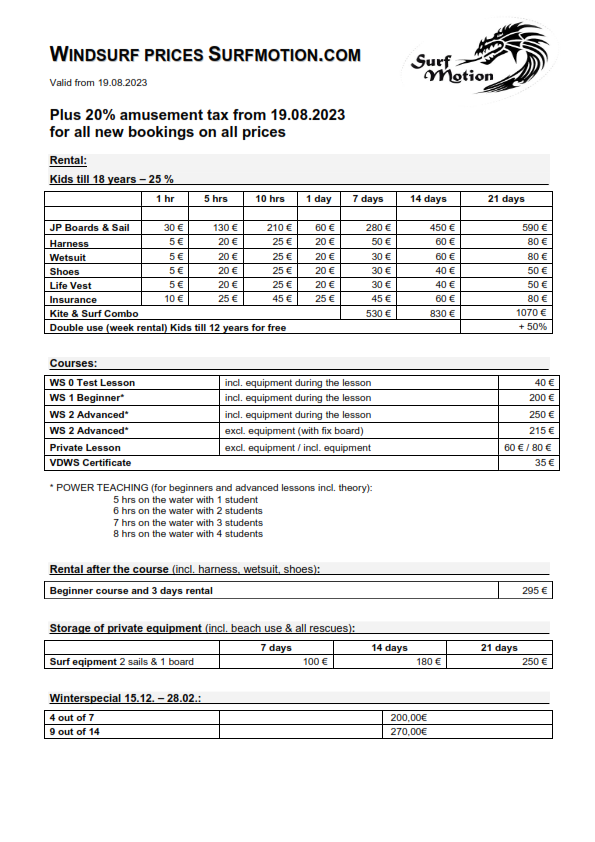 Surf- und Kitemotion Peter Müller Phone: +20 1157810171 (only for Transfer) Mobile: +20 106 856 2062 9-17 Uhr Oktober-April 9-18 Uhr Mai – September